The power of the underdog
We all heard the story of underdog so many times –
came out of nowhere and stole the win. Despite all the known stories the underdogs are still underestimated and a laugh stock.
In my rather short career in business I was part of the team that was not considered a competition many times. Even from the student times we were seen as individuals with too much time on our hands and impossible ideas. Needless to say ideas resulted in some successful projects and shiny resumes continuing in bright careers.
Analogy of underdog is specially strong in sports. A strong team does not consider a small opponent as a true challenge and then – BAM – the underdog team wins the match playing their hearts out. I expect some more similar stories to happen in Sochi at Winter Olympics 2014. Like Teja Gregorin winning bronze in Biathlon Pursuit or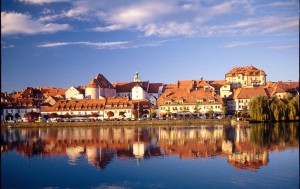 win of our hockey team over Slovakia and Austria – both stronger teams on paper. I would like to congratulate to a  ll medalists but please don't resent if I am a bit bias and say – go team Slovenia!
And there is one more underdog I should mention. It is a great MICE destination – a small country of Slovenia. A country nobody really knows much about. Ljubljana, Bled, Maribor, Portorož and Piran does not sound like the names of the cities your friends would envy you or even know for that matter. But more and more travelers and corporate clients come to discover Slovenia. They probably feel adventurous  enough and say 'why not'. They take on a challenge to try something different and give the underdog a chance.
Once you e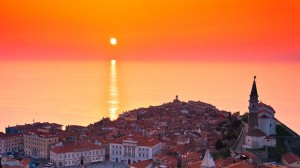 xperience Slovenia it will stay in that special place of your heart. Like a little piece of heaven with friendly people and big smiles. See for yourself:
http://www.youtube.com/watch?v=6TQXFPoCPc4
Now you just need to come and experience it! Welcome!
---
---