To Feel in Heaven – Size Does Matter …
Heaven is a place where the police are British, the cooks are French, the mechanics are German, the lovers are Italian and the Swiss are in charge of organization. Hell is a place where the police are German, the cooks are British, the mechanics are French, the lovers are Swiss and everything is organized by the Italians.
What about you? Where do you find your MICE heaven on Earth?
The MICE heaven is a place where Slovenians organize MICE event, of course! It is time to come clean to the world that Slovenia is in fact the pocket size MICE giant. And the best way to prove it is to check The Slovenia MICE catalogue!
Probably you do not have time or space to go through all the advantages Slovenia has as a MICE destination. So when it comes to planning a meeting, The Slovenia MICE catalogue 2015 is the best source of information.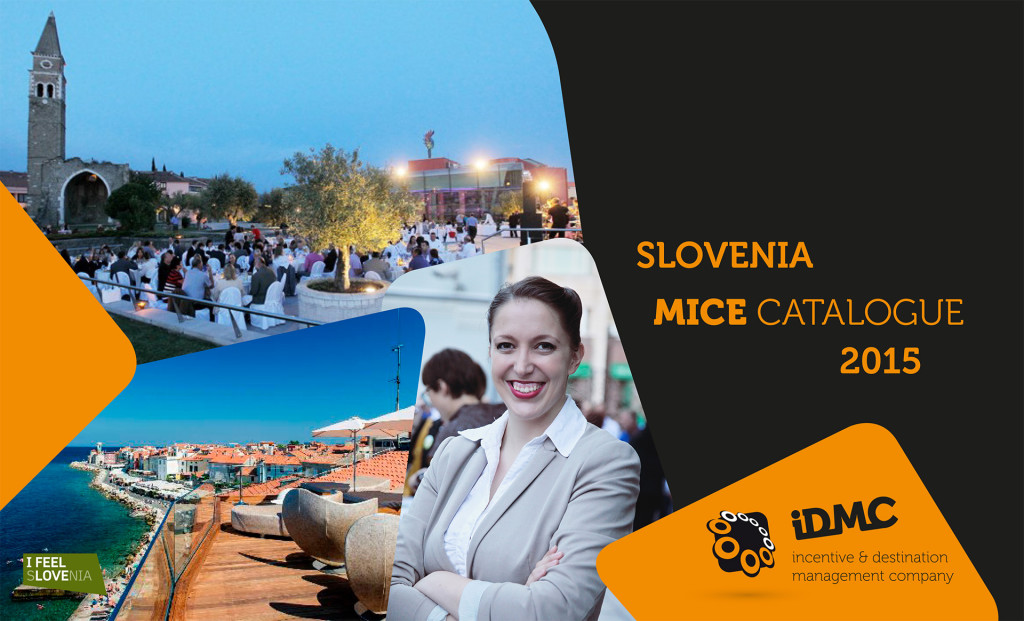 Designed as a meeting planner's friendly tool, there are 3 reasons that make The Slovenia MICE catalogue so irresistible:
1. Accessible online and FREE of charge
2. Includes only information meeting planners need the most
3. Presents relevant and up-to-date data about
– hotels with congress facilities,
– interesting venues for hosting out-of-the-box events and
– ideas for incentive programs, teambuildings and excursions
It's not about quantity but about quality, however… size does matter! In the case of Slovenia being small is a great advantage when organizing an event! For example, thanks to its small size it is entirely possible to swim in the Adriatic in the morning, have a stroll in Ljubljana city centre in the afternoon and go night skiing in the evening. Surely you would agree this is something pretty unique within Europe.
Slovenia is the next hot MICE destination with an increasing number of international clients warming up for hosting their events in this magical country. Everything you need for a truly unforgettable event is at the reach of your hand with The Slovenia MICE catalogue that will certainly give you many ideas for unique events that will make your participants feel like they actually are in heaven. Despite the size …
---
---