The Land of Istria
There is a land that drags much attention when comes to indulging the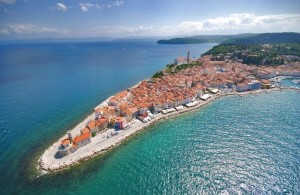 senses. The biggest peninsula in the Adriatic is territorially shared between Italy, Slovenia and Croatia these days. Its rich history is connected to Venetian Republic, Austrian Empire, Napoleon Era, Yugoslavia, Italy, Slovenia, Croatia and much more. Each of ruled administrations gave the land some of its distinctive character.
Today Istria can be a paradise for MICE industry. It offers numerous natural resources together with good hotel infrastructure for small and big meetings. From small luxury boutique hotels to big conference facilities – Istria is the right place for your next meeting. The west coast is known among sailors to be one of the coolest places in the Adriatic Sea. In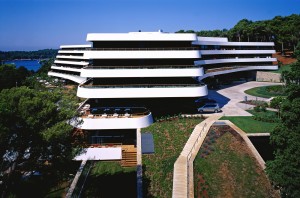 relatively short distances you can find propulsing winds and serenity of Northern Adriatic. From Grado to Piran or From Rovinj to Pula, it will make you fall in love with this sport. Why not make a Regatta challenge as an incentive addition to your yearly event?
The stunning sunset in not visible only from the coastline, it is even more pristine from the hinterland covered with countless little hills. This is the home of two major Istria varieties of grape Malvazija and Refošk. Almost every dish can be combined with it and this fusion is in the genes of Istrians. Wine is not the only trade mark of Istria, there is also local olive oil, Istrian prosciutto, wild asparagus, sea delicacies and more! When you see dogs in the forest, they are not lost. They are either helping hunters or searching for a king truffle! Yes, Istria is one of the lands where you can find the most appreciated White Truffle.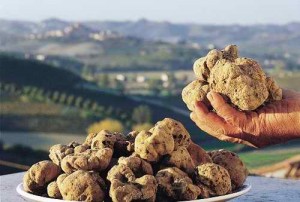 Even the biggest one from the Guinness world record book comes from here.
What is a soul without a body? You have to take care of it and that is easy in Istria, just visit some of many themed Wellnesses and Spas. When you finish your meeting, you are invited to one of the typical Istrian inns scattered all over the peninsula to make your evening perfect.
---
---