Choo-choo for Incentive trip
As children most of us were enthusiastic about technology and means of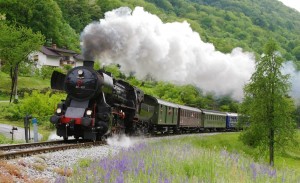 transportation at some point. For some it was space ships, for others fast cars and aeroplanes. And finally for some this enthusiasm was towards trains.
Growing up with an older brother I went through quite a few of these phases. And since our father worked for a railway company trains were a big part of our childhood. I remember numerous winter nights we spent together building railways and playing with trains all over our living room.
Childhood fantasies and fascinations make a good foundation for theme of an incentive. People like to remember those nice memories they have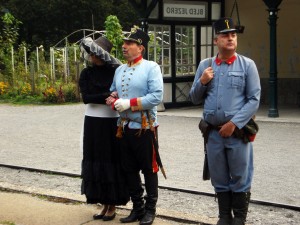 and if possible make them true again. Even if just for one day. One of these incentives is Museum Train Ride and few days back I was a part of it.
It was cold October Saturday – type of day you would just like to stay in bed. Nevertheless a plan was made and so we went. We started the journey in Bled, an alpine pearl. Morning view of Bled alone was worth getting on the road. At the railway station we met with Franz Ferdinand and his lady! It was a sign this will not be regular train ride.
Steam beauty arrived to the train station and we were ready to go. It was really amazing feeling embarking on wooden coaches! And these are not a replica but real restored wooden coaches! With characters of the era the 2,5h drive passed by incredibly fast. This is also due to the fact you are driving on most picturesque Transalpine railway too.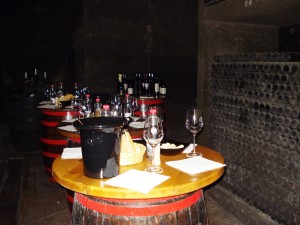 Before I get lost in the memories of this experience let me just mention some of the highlights: Soča River, Solkan Bridge, Goriška Brda region, wine tasting…
Museum train ride has all the features of a perfect incentive in any period of year. Some whisperers say you can even meet Santa on this train in winter!
---
---