Slovenian night in Moscow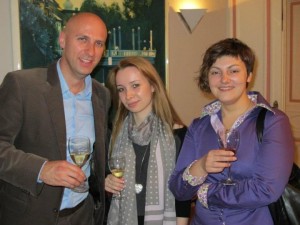 One of the advantages of working in MICE industry is having a chance to experience foreign countries and meet new people. Although this is a great pleasure, once this industry gets under your skin you never really stop working. You are always on the look for new opportunities, new destinations, new clients…
My recent travel was a business travel to Moscow. What gave the travel a special thrill was the presentation of Slovenian MICE and iDMC's work to Russian Market. It got me thinking of how despite the privileges of modern world we still give great importance to personal contact. In a city that is more than 5 times more populated than your whole country it is hard to stand out. So we gave it all we have – our hearts.
From a very hearty welcome at the Slovenian Embassy in Moscow, to support of all participating partners, and finally quality Slovenian food that we smuggled through customs to offer our guests a genuine Slovenian taste – it was all designed to prepare relaxed atmosphere and show Slovenian hospitality.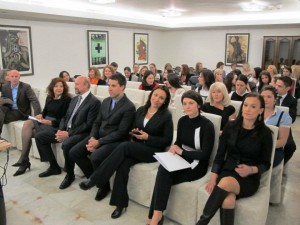 I can say without the doubt we made every guest feel welcome and that we succeeded to present Slovenia to them. First responses we got tell us exactly that – thank you all for you emails and replies! That gives inspiration and motivation for the future to the whole team.
Moscow left a big impression on me. It is surely a city to experience. Moscow is a vibrant city but while we were away spring happened here in Slovenia. And hearing birds sing while stepping off the plane is a sure promise you are about to feel sLOVEnia!
PS: for more photo impressions, please visit our Facebook page.
---
---