Christmas December in Ljubljana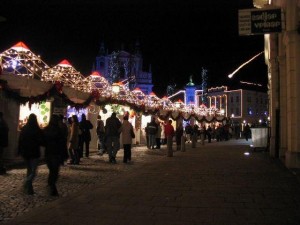 Magic of Christmas is upon-us. Smell of snow, taste of cinnamon, mulled wine and hot chocolate. And most important of all – this is time for family and friends. But you don't have to spend your Christmas at home to feel and taste all that. You can simply visit Ljubljana and its Christmas Market!
Ljubljana is a diverse small capital that has a lot to offer all year round. But visiting Ljubljana in December is always something special. Hearty people meeting their friends on vibrant streets of Ljubljana, trembling bright Christmas lights and Christmas Market – all that is December in Ljubljana. The picture could not be more perfect – imagine thousands lights all around Ljubljana city center and its main square – Prešeren square and a biiiiiiig Christmas tree tying it all together.
From the square it all continues down the river banks. To the left and to the right you will find The Christmas Market.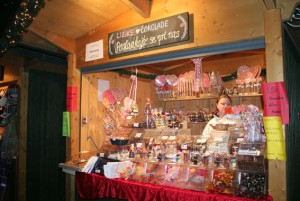 You'll see small wooden market stalls where you can find authentic art crafts, all kind of gifts, hand crafted candles, toys, even local handmade warm slippers and winter caps and much more. If you just want to treat yourself there are different kinds of sweets available. You can see it, feel it or taste it all!
Tasty food, good warm drinks and shopping spree are not the only things you can experience. Ljubljana will held various events intended for people of all ages and different tastes such as Music concerts, Street theatre performances and Ice skating at the Kongresni Square Ice ring. You can even book a special guided tour with Father Christmas.  It will all end with spectacular New Year's Eve celebrations held in various city centre squares.
You should definitely experience true winter wonderland and its Christmas spirit in Ljubljana. There is nothing left to say but see you next year right?!
Until we meet again wish you happy holidays, blessed Christmas and a happy New Year!
Tadej, Tina Č. & Jelena
---
---